Moment Peter Okoye's 8-year-old daughter, Aliona broke down in tears during her grandfather's burial
Nigerian singer, Peter Okoye and his family are currently present at the burial ceremony of his late father-in-law, Chief Oladipo Adewale Omotayo, who passed away on the 16th of December 2020.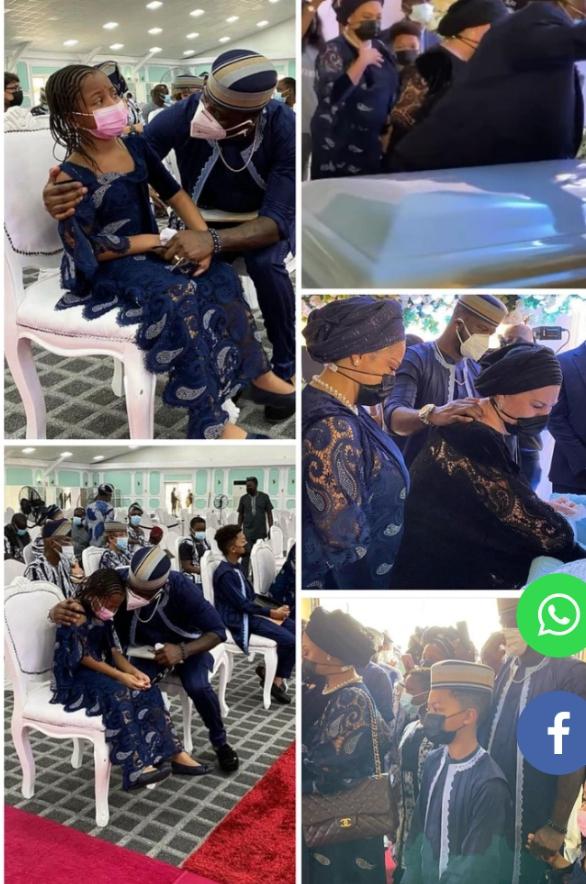 The funeral service had in attendance members of Peter Okoye's immediate family, including his wife and children.
READ ASLO:Peter Okoye Vows Never To Speak About Any Issue Online After Being Called A Fool Over His Tweet
The late chief is the father of Peter's wife, Lola Okoye, and the grandfather to their children, Cameron and Aliona Okoye.
Moments ago, the grieving musician shared some pictures of today's proceedings on his Instagram page, which he captioned, 'RIP Papa'.
READ ALSO:DJ Switch Begs Peter Okoye For Giveaway: Says "I Am A Fugitive"
The highlight of the pictures he shared was where his daughter, Aliona, broke down in tears and he was seen consoling her.
READ ALSO :Peter Okoye wife, Lola mourns as she loses her father
In a later post, Mr P shared clips of the funeral procession and a heart-wrenching one where the family of the late chief were allowed to see him one last time.