Iroko TV CEO, Jason Njoku and his wife, Mary test positive for Coronavirus
Nigerian film magnate and co-founder and CEO of iROKOtv, Jason Njoku, and his wife, actress, Mary Njoku have tested positive for COVID-19.
Jason disclosed the news in a tweet on Wednesday.
He, however, stated that he has no idea of how he contracted it.
"My enemies are hard at work in 2020.

Mrs. Njoku and I tested positive for Covid19.

I'm not feeling great but Mary is well.

Literally no idea how I caught it.

But we shall see this pass too."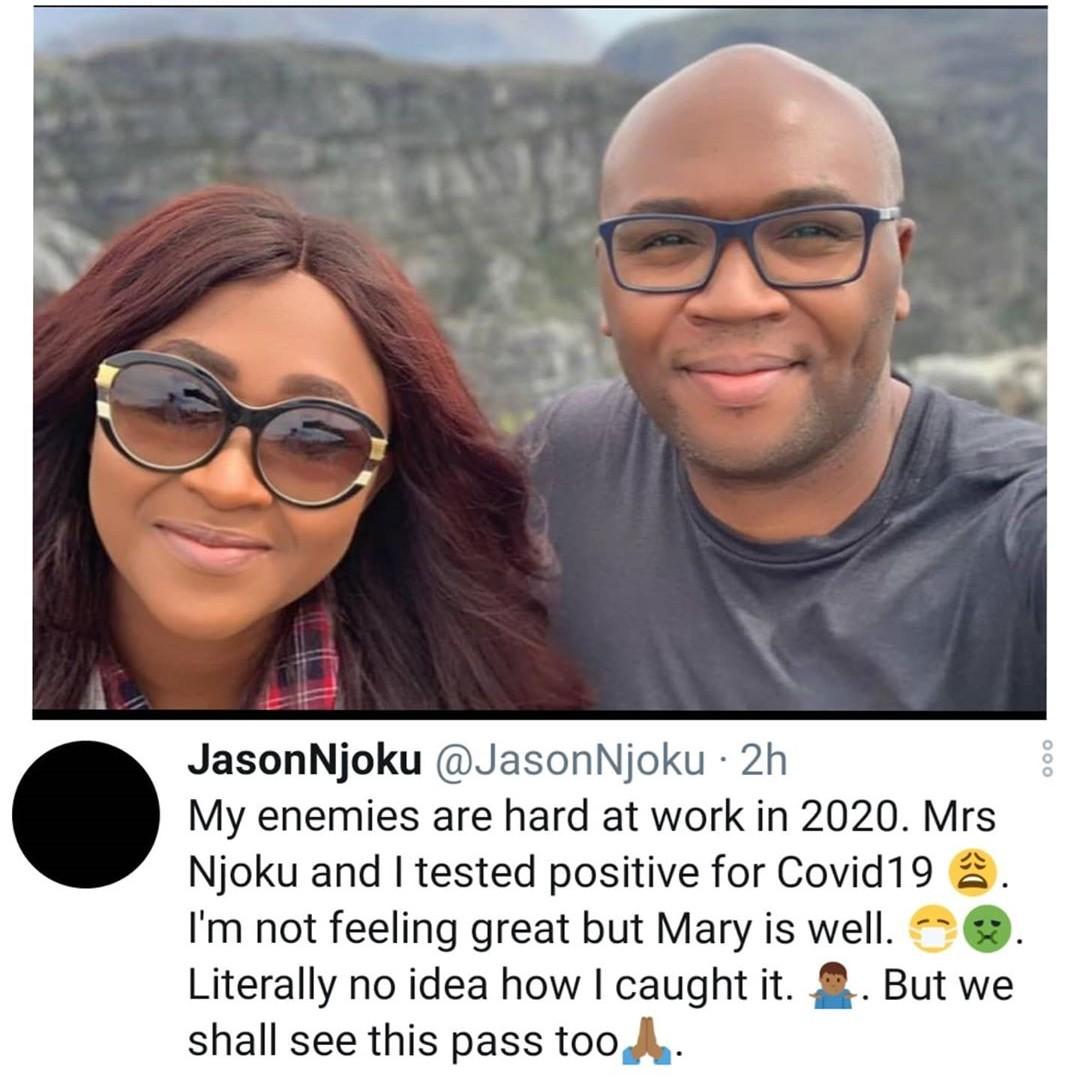 In other news, reality star, Khloe Kardashian has confirmed she tested positive for COVID-19 earlier this year, after she suffered from "vomiting" and "shaking".
A sneak peek of "Keeping Up With the Kardashians" has confirmed that Khloe Kardashian suffered from COVID-19.
In a clip released on Wednesday, they show Kardashian self-recording the news in a hoarse voice.
"Just found out that I do have corona," the reality star says.

"I have been in my room. It's gonna be fine, but it was terrible for a couple of days."
She went on:
"I suffer from migraines, but this was the craziest headache.
Read Also; "I haven't made love to a woman for a while now" – Davido
"I wouldn't say it was a migraine.

The coughing, my chest would burn when I would cough.

Let me tell you, that s**t is real."