Bobrisky leaks the identity of the man who's allegedly the cause of his beef with Nkechi Blessing (Photo)
Nigerian cross-dresser, Bobrisky has revealed the identity of the man who's the major problem behind his beef with Nkechi
Sharing the photo, Bobrisky said she should stop claiming it's Mompha and be truthful to her followers.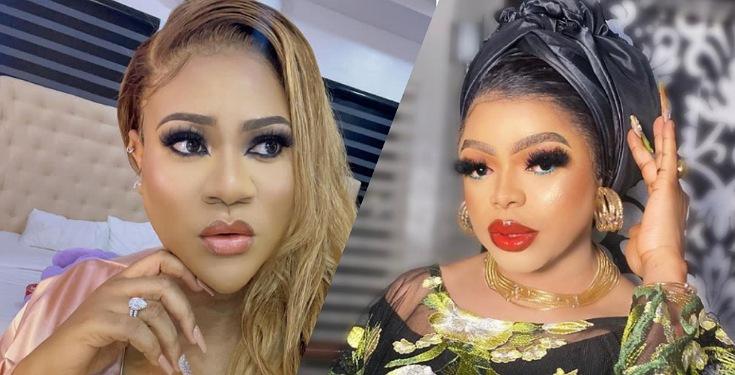 READ ALSO; 'Battle of the shameless' – Nigerians mock Nkechi Blessing, Bobrisky as they continue to drag each other
In his words;
"Nkechi learn from me okay? Is dis not d Mike you want to kill urself for 😂😂😂😂😂😂😂😂😂😂😂. Don't cal Mompha name tell ur followers d truth 😂. I'm your boss in dis game. Just a few weeks you met him you are already calling him your husband, las las he dumps your ass 😂😂😂😂😂😂.
READ ALSO; Bobrisky gives money lady who got beaten for drawing a tattoo of his face
Someone has known before you as a Friend. I'm your boss learn from me Sis I will show you d way😂😂😂😂😂😂😂😂. Any fish you catch do your findings well they got an approval from me before knowing you".